ABEL is a student video game project created in team in the Cnam ENJMIN of Angoulême. It is an adventure on the frontier of reality with an emphasis on storytelling and ambiences.
Unsettled by a strange call on the intercom, Carl hastily takes the elevator down. When the doors open, he realizes he is not where he should be. An uncanny, strange yet familiar place lies before him.
There s the link to the itch.io page: https://itsmetwn.itch.io/abel
As Game artist on the project I made all the visual part of the production, but I also made every visual communication assets like the promotional poster or the trailer with the help of our sound designer!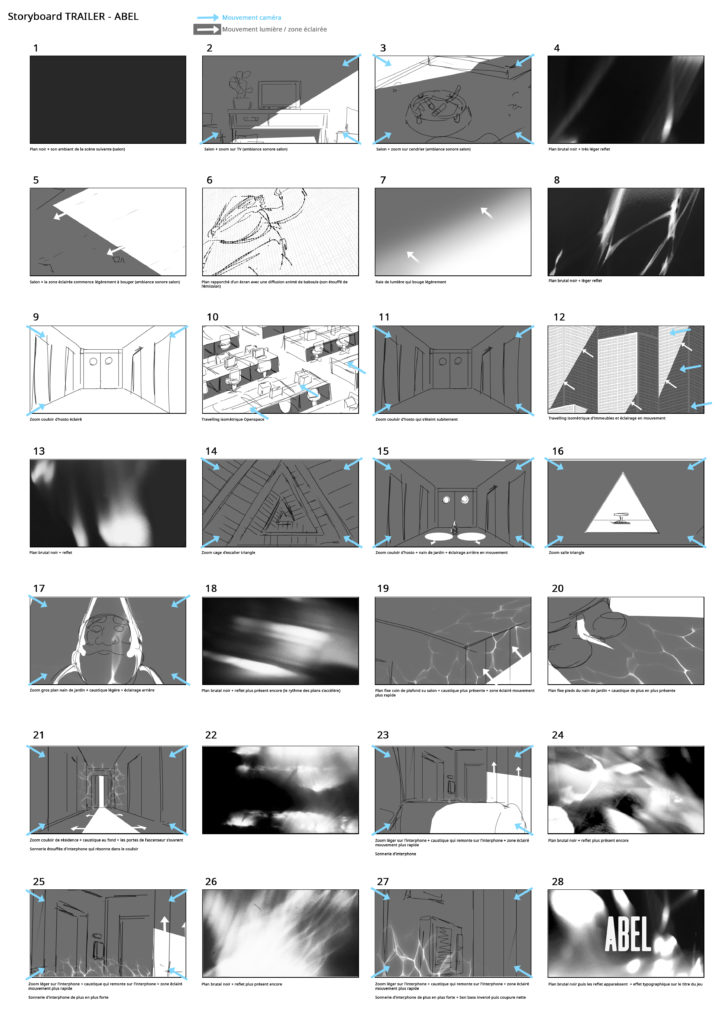 With the voice of Yann GUILLEMOT
Korean version by Théophile LAUSEIG & Yujin OH (오유진)